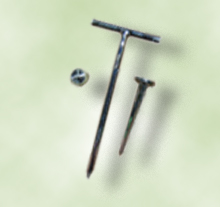 Customer came to cool
prototyping
because of our years experience in product design and
rapid prototyping
technique, especially in sports equipment, electronic and toys industry. Trust us; we are here to make your idea to reality!!
When we get customer's sketches of his design, we are deeply moved by his decades of endeavor in golf field. It is our pleasure to help our customer achieve his goal, since what customer wants is just what we are good at. We have professional works on
product design
,
rapid prototyping
,
injection molding
and
manufacturing
services.
From the sketches, our designer draws several versions of the aesthetic artwork for customer's approval. Good looking of the product is one important element to attract customer.
Reasonable structure is the guarantee of product's function. Using CAD technique, our designer provides several 3D artworks to verify if the structure is correct. We may call these artworks "virtual prototype", which can give you a "feel or look" of the product.
The most important part is to make the product reality using rapid prototyping technique. We always call it"pre-production prototype" or "working prototype", it looks, feels and works like the final product.
If customer needs large quantity of products, we can create mold and manufacture products. We provide "one-stop" product design services, such as: rapid prototyping, mold, injection molding or
production tooling
.
We are your first choice!!!
Click on a photo below to
see more about our products:
Home Applications